SECURITY/SAFETY INFORMATION

Recieved this Notice from the Sheriff's Department,
April 18th, 2015
It is unlawful to misuse public records information regarding a sexual offender or predator as defined by Florida Statute Section 775.21(10)(c).



(c) The state has a compelling interest in protecting the public from sexual predators and in protecting children from predatory sexual activity, and there is sufficient justification for requiring sexual predators to register and for requiring community and public notification of the presence of sexual predators.
(d) The designation of a person as a sexual predator is neither a sentence nor a punishment but simply a status resulting from the conviction of certain crimes
Jimmy Antley  has been known to have stayed with people in Tanglewood in the past for extended periods of time, this is against the Bylaws of this park,  For admission into the community as a Resident, an applicant must be considered desirable, Must be compatible with other residents of the community, must have no Criminal background
JIMMY DALE ANTLEY 
Date Of Photo: 04/17/2015

ANTLEY is registered as a Sexual Offender.

 


Positive identification cannot be established unless a fingerprint comparison is made.
JIMMY ANTLEY, JIMMY D ANTLEY
Information temporarily unavailable
Address Information
Address
Address Source Information
Map Link
2260 N Archer Rd
Avon Park, FL 33825-8149
Highlands COUNTY
Source:

 

Registration
Received:

 

04/17/2015
Type of Address:

 

Permanent

Show Map
Crime Information – Qualifying Offenses
FLORIDA  VENOMOUS SNAKES
THESE PRESENTATIONS SHOULD BE OF INTEREST TO OUR NEW NORTHERN FRIENDS IN THE PARK, BEWARE;  AT ONE TIME OR ANOTHER I HAVE PERSONALLY SEEN ALL OF THESE HERE IN TANGLEWOOD, UNFORTUNATELY THEY ARE OUR NEIGHBORS.
Yellow on black beware Jack

FLORIDA BLACK RACER SNAKE
Also known as a Blue Racer, Blue Runner, and Black Runner,
DO NOT KILL
They actually prey on other snakes for a food source.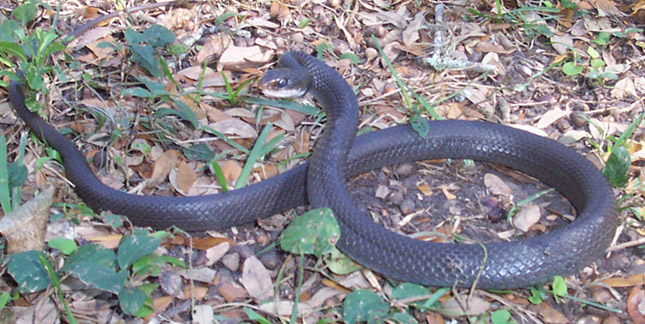 The Black Racer snake, known as Coluber constrictor priapus, is one of the most common types of nonvenomous snakes in the southern United States. One of the telling characteristics of this subspecies of snake is that they are very active during daytime. The physical appearance of a black racer includes having a black dorsal side, a grey belly and a white him. Furthermore, because they are very active during the day, they tend to be a very fast snake.
WE HAVE A PROBLEM IN TANGLEWOOD!

Tanglewood management recently changed the Gate code for key in entrance to the park (1/15/2015), a day after the change I see a pizza driver keying in the code to enter the park, what is wrong with this picture?
The security codes are meant for your safety, Why do I say this?  Many of the temporary jobs held by employees in Highland's County and elsewhere are quite often people with questionable backgrounds, history's you are not aware of; ask any business in Highland's county, they will tell you it is very hard to find people who do not have felony records to hire, even Tanglewood has had a problem with this..
By giving out this code, you are inviting the potential of robberies of sheds, cars, and even your homes.  I know it is an inconvenience to some to answer the phone, then press 9 to let someone in to make a delivery, Folks, that is what the system is designed for, we ask that you please use it, DO NOT GIVE OUT THE CODE!
We all realize Tanglewood is not a "Secured" community, it is a "limited" Access gated community. Not many people will walk in from 27 to rob a car or shed, they would have to carry everything a long distance to get out, basically the same is true for the Schumacher entrance with the exception people have walked in and stolen golf carts.
WHAT HAPPENS TO THE CODE WHEN THE PIZZA DRIVER, LAWN WORKERS, OR OTHERS LEAVE THEIR JOBS?
If an individual has the gate code, then decides he doesn't like his job and quits, he does not turn the gate code back into anyone.  The problem this poses is this; the individual (or anyone he could give the code to) can access the park at 2-3 AM drive around unnoticed at that time scouting for, open shed doors, or get out and check a few car doors, check out mail boxes with flags up, help himself to what ever he wants, then be gone without anyone ever knowing they were here till daylight. I know, it happened to me, the one night I forgot to lock both the car and the shed, I lost my Garmin, and all my electrical and yard  tools from the shed.
LETS BE SMART;  keep the code to yourself, use the gate phone system. Vendors can go to the office to get a code to enter the park, this is not your responsibility, it is theirs to do. By the way, as of June 2015 the gate system will work with all U.S Area codes so this should allow everyone to use their cell phone now.
Ladies and Gentlemen, this is for your own protection, you have no right to complain if broken into, and you were one of those who gave out the code.
I apologize if I am a bit loud on this subject, but we need to be careful these days.
John Nelson
SPEEDING
Speeding in Tanglewood is a major issue, one that is brought up at every single HOA meeting. We all know the speed limit is 17 MPH, hard to read 17 MPH on most speedometers, 20 can be a safe speed, 25-35 is not! there is no real reason for driving this way, we are by the way retired, we should not have to be in that much of a hurry. You always need to be on the alert for walkers, bicyclist, & golf carts.
Walkers and Bicyclist can help this situation by walking and biking on the right sides of the street. Pedestrians walk facing the traffic, bicyclist ride with the traffic.

It is important to be aware of what is going on in your neighborhood, report suspicious activity  to Neighborhood Watch Commander Melvin Ridley  numbers are in the Tanglewood directory. Do not hesitate to call 911 if you feel it  requires the response of the law enforcement.
IMPORTANT INFORMATION:
We cannot stress this enough; It is important that you remember these few important things to protect your car, and home:
Remember to lock your car, Be sure windows are up.
Remove your keys from the golf cart,
Beware of leaving your house key on the same ring as the cart key, you not only jeopardize your cart being stolen, but also your house being broken into later.
Take care to lock your windows after a day of letting the fresh air in.
John Nelson
Tanglewood HOA Safety
 

**

GOLF CARTS
As you may have noticed Tanglewood is now part of the Sun N' Lake Golf cart community, meaning you can drive your cart legally on the service road from Dollar General to the Shell Station. You will note the Gold signs as you enter on U.S. 27, stating you are leaving the Golf cart community, this means if you cross U.S 27 you

may be tagged.
** DOLLAR GENERAL ENTRANCE
Update:

 

March 20, 2015



NOTICE: If you have had a close call at the Dollar General entrance, please send me a note describing the incident send to jenkan04@gmail.com. Really want to know about running into people turning toward 27 when they exit, this is the most dangerous situation as they are heading into one way traffic. I need this information to enforce this issue to get this entrance closed.
I would like to ask Tanglewood residents; please do not go out the "DO NOT ENTER" on to Tanglewood drive, take the extra 30 seconds to drive around and exit onto the service road.
I attended the Sun N' Lake Board meeting January 9th, and February 11th both times I was informed that Dollar General is going to close the entrance to the store off Tanglewood drive. Have seen no action to date 03/20/2015
It has been noticed that Tanglewood drivers are also exiting out the the DO NOT ENTER on to Tanglewood Parkway, not a good idea!
DOLLAR GENERAL ENTRANCE OFF TANGLEWOOD DRIVE
The entrance to Dollar General has been an accident waiting to happen, many people myself included have had the experience of meeting someone head on when we are exiting from North bound U.S. 27 onto Tanglewood drive, this situations is caused by people exiting the Dollar General on to Tanglewood through the DO NOT ENTER entrance, then turning left into the ONE WAY to get out to U.S. 27.
I have been working with Sun N' Lake Supervisor Dick Miller, the Highlands County Sheriff's Department and the Highlands County Engineer Ramon Gaverrete,

John Nelson
Tanglewood HOA Safety